Herringbone Tray > Brick Red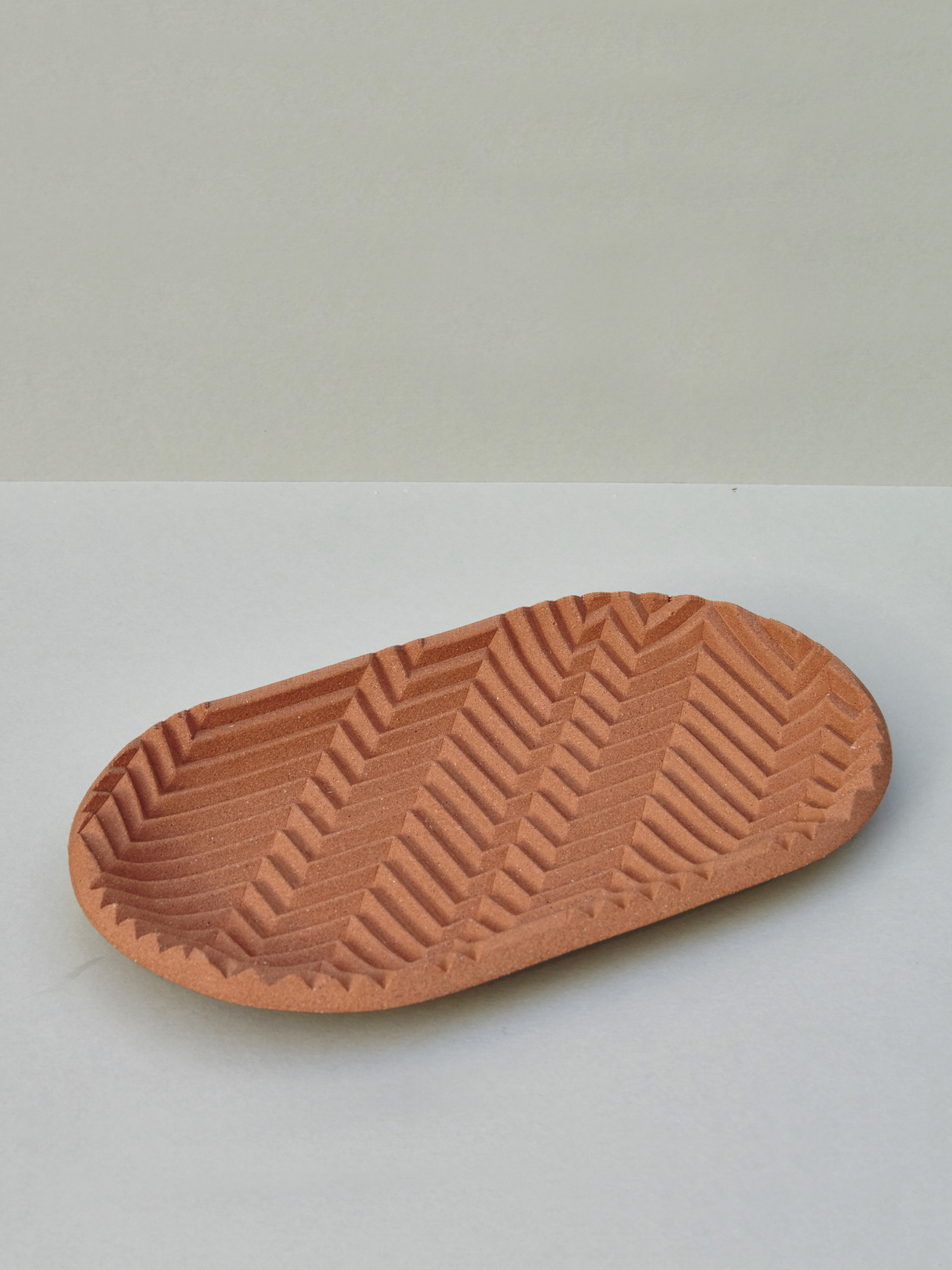 Herringbone Tray > Brick Red
A small decorative handmade tray to be used as simply an object or to display objects. Tray is not suitable to be used with food/liquids.
Each piece in the Herringbone range is 100% handmade. The forms are often assumed to have been created in a computer, and then printed or CNC cut, but they are made by entirely by hand.
Size > 220 mm long x 130mm wide x 25mm tall.
Weight > 400gm approx.
Material > Jesmonite , an eco-friendly waterbased fine cement-like material, with has no VOC's, and is UV stable.
Making > 100% hand made in Phil Cuttance's London Studio.
Base > Laser etched cork base with object name and piece number.
Packaging > Packaged in a re-sealable corrugated card box with Internal card packaging. Also contains a printed card with product information. Packaging is Bubble-wrap free and 100% recyclable.
Despatch time > We aim to keep stock of all products, however all of our pieces are individually handmade, so stock levels do fluctuate. We will ship your item 2-4 days after your order, and if we cannot we will let you know, at time of purchase.
Shipping Times* >
After despatch :
UK : 1-2 days.
Europe: 3-5 days.
Rest of world: 5-7 days.
*The above times are an estimate and may take a shorter or longer amount of time.
Shipping prices* >
For 1 x Tray : £5 within UK, £7 within europe, £8 within USA and Canada and £10 Rest of World.
*Prices will be different if ordered with other products.
Customs duties , Taxes and charges. > These are the responsibilty of the buyer.